Watch the Trailer
Dumplings Mean Family is available now! Order your hardcover copy here.
Help a Child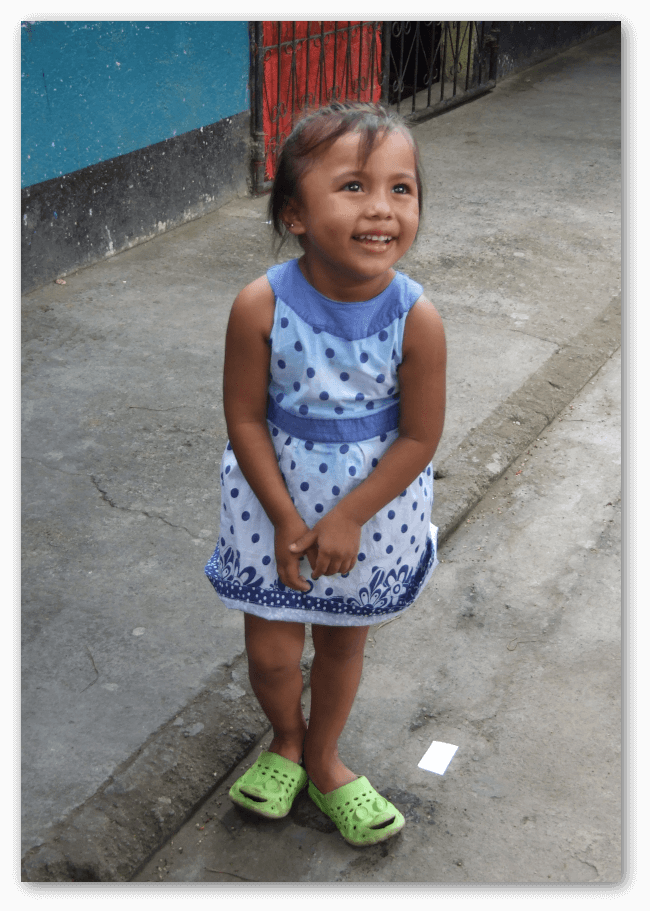 Did you know there are ways YOU can help a child right now? Here are three ways you can help vulnerable kids, all of which are personally connected with the Shaw family!
1. Sponsor a child through Compassion International!
2. Adopt a child through Madison Adoption Associates!
3. Help a child come home through an adoption grant from Brittany's Hope!
Ready to help?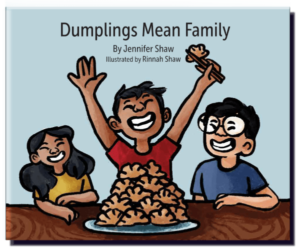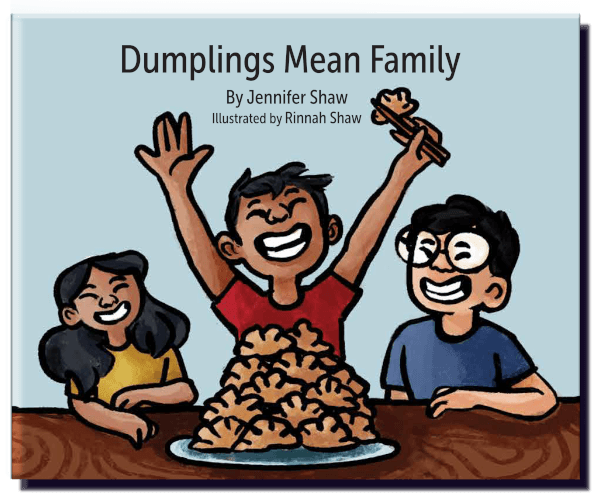 Schedule a Visit
Want to have Jennifer Shaw come to your school or group? As both a professional speaker and a mom of 6, Jennifer delivers a touching, funny, and captivating author visit for schools, libraries, church groups and others!
Bring Jennifer in to share her family's story, the creation of the book, and the importance of acceptance, diversity, and culture.
Want to learn more?
Dumplings Mean Family is one of the most heartwarming books I've ever read. It's so rare and refreshing to find a children's book that discusses adoption along with the many joys and struggles it encompasses; Dumplings Mean Family did so perfectly! 非常好 (Well done!)

Carole C., adult adoptee, MI
We have two boys adopted from China. This book does an amazing job illustrating how the small things we do as a family can celebrate and honor our children's heritage through new family traditions.

Jaime V., adoptive mom, MI
The Author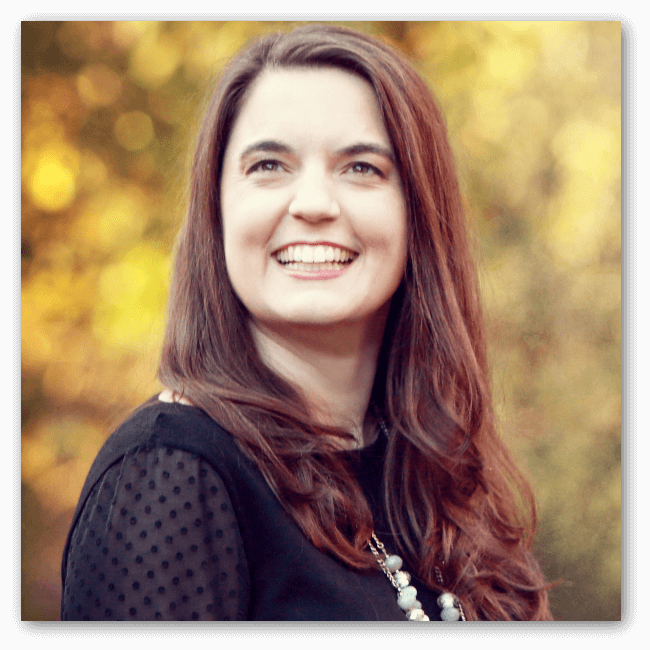 Jennifer Shaw is an award-winning author, speaker, singer, songwriter and five-time Top 40 Billboard artist. Her work has been featured by Focus on the Family, Insight for Living, Family Life Today, Compassion International, Autism Speaks, and many more. Her book, "Life Not Typical: How Special Needs Parenting Changed My Faith and My Song," has brought national attention to the issue of Sensory Processing Disorder. She lives in Columbus, Ohio with her husband, six busy kids, and two crazy dogs. Visit her on the web at jennifershaw.com.
The Illustrator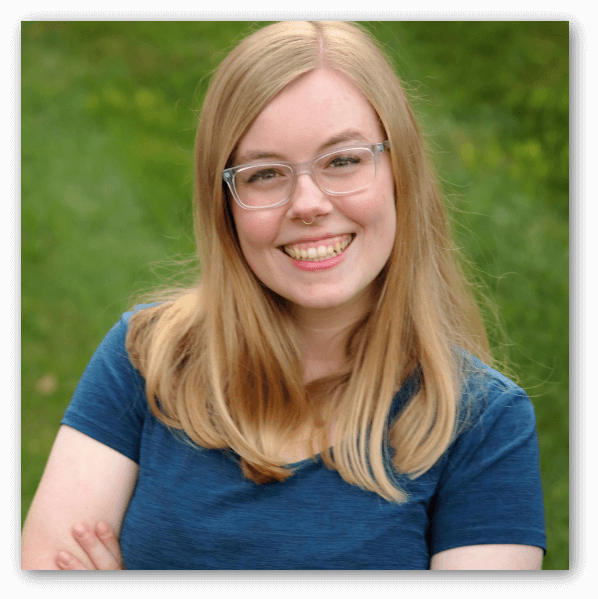 Rinnah Shaw is an up-and-coming illustrator and writer who was named "Illustrator of the Year'' by Taylor University. Her art has been featured at the Metcalf Open, the McConnell Arts Center, Spring Arbor University Invitational, and the Garrett Museum of Art among others. She loves her large, busy family in Columbus, Ohio. Find more of her work on Instagram (@rinnah_draws) or on her website, rinnahshaw.com.