Buy Now
Dumplings Mean Family is available now! For a limited time you can receive a 20% discount and free shipping on orders over $25!
List Price: $19.95
Sale price: $15.95
Details: 32 pages, illustrated children's hardcover
For bulk orders or special requests, please contact us here.
Looking for Jennifer's music or other projects? See her full store at jennifershaw.com/store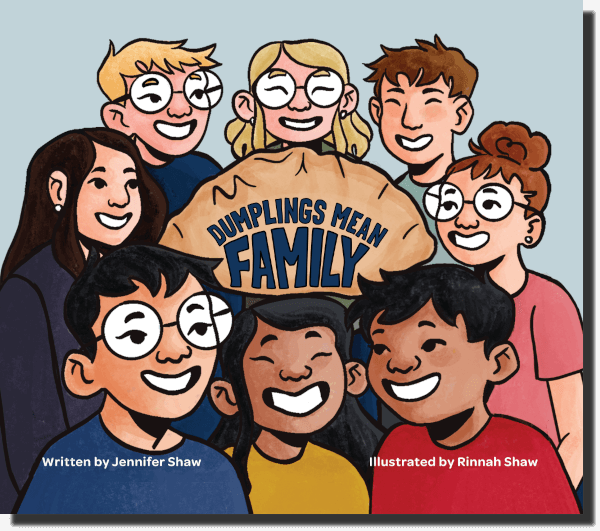 As an adoptee myself, Dumplings Mean Family is a rare treat, a story told from the perspective of the kids! Dumplings Mean Family captures the joy and complexity of becoming a family together.
Maya L., adult adoptee
Dumplings Mean Family shows the powerful love of family that wraps around the world and brings us all together.  A beautiful story that all ages will enjoy!
Megan Mott, Library Specialist, Bluffsview Elementary School