Special Offer
Jennifer Shaw will be visiting your school and doing a special presentation of Dumplings Mean Family! For a limited time you can receive a special price for an autographed copy of the book and free delivery to your school on the day of the author visit.
List Price: $19.95
Sale price: $15.00 *
* Sales tax will be calculated and added at checkout if required.
---
Details: 32 pages, illustrated children's hardcover
For bulk orders or special requests, please contact us here.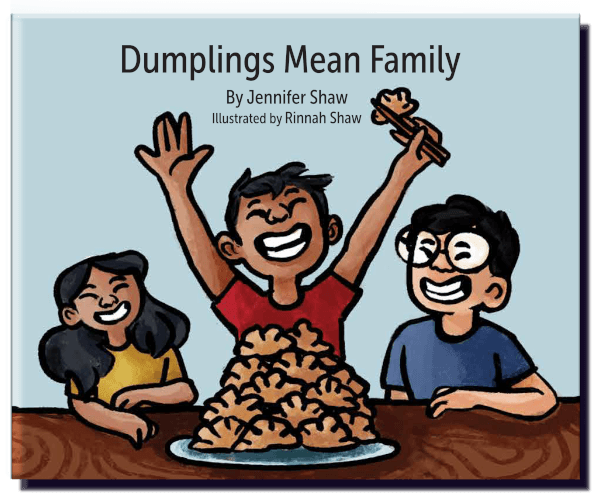 As an adoptee myself, Dumplings Mean Family is a rare treat, a story told from the perspective of the kids! Dumplings Mean Family captures the joy and complexity of becoming a family together.
Maya L., adult adoptee, IN
Dumplings Means Family shows the powerful love of family that wraps around the world and brings us all together.  A beautiful story that all ages will enjoy!
Megan M, elementary school library specialist, OH